Now for the Beast Pod 4500 Disposable from vape store. Various flavors, 12ml large-capacity pre-filled e-liquid tank and powerful 1.2ohm mesh coil; each one can provide up to 4500 puffs, which can perfectly meet your daily needs. Powered by an 800mAh built-in battery, this disposable can handle your entire day of vaping. The device is pre-charged and also rechargeable. Just grab it, turn it on and be on your way.
It's a large-capacity top new disposable vape and the juice capacity to an astonishing 12ml,allowing you to continuously vaping of 4500 puffs.One of the longest puff time disposable products in the industry.With Type-C charging port,it can bring you a lasting tasteful vaping experience.
The bottom is equipped with a diamond shinning LED light and a USB Type-C charging port. Built-in rechargeable 800mAh high levelbattery,with Type-C port for your convenience of fast charging,which will make sure have enough power for you to inhale the lastdrop of e-liquid in the device.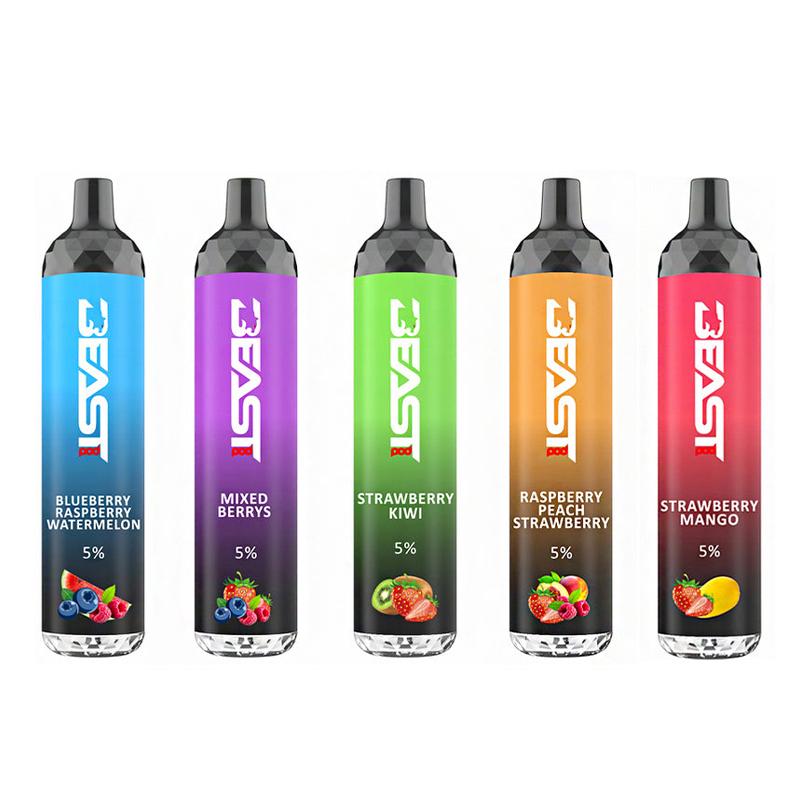 Specifications:
Puffs: 4500
Nicotine: 5%(50mg)
Nicotine Type: Nicotine Salt Strength
Capacity: 12ml
Battery Capacity: Rechargeable 800mAh
Charger: Type-C
Airflow: Adjustable
Resistance: 1.2ohm Mesh coil
Firing Mechanism: Draw-activated
Beast Pod 4500 Features:
12ml Pre-filled E-juice
1.2ohm Mesh Coil
5% Nicotine
4500 Puffs
Rechargeable 800mAh Battery
Draw-activated
Recommended Products:
CBD vape pen fresh mint for sale 
KOI CBD Vape Pen
Read More Related Articles:
http://usejuicesale.com/ideal-for-cbd-oil-cbdfx-cbd-vape-kit-1000mah/