Advantages of DIY-Joymy JM15000 Ultra Disposable
November 20, 2023
The Joymy JM15000 Ultra is a disposable cigarette with DIY features. Recognized as the Best Disposable Vape of 2023, this sleek and portable device is redefining the vaping experience with its colossal 15000 puffs – a feat unmatched in the industry. Let's delve into the extraordinary features that set the JM15000 ULTRA apart and make it a must-have for vape enthusiasts.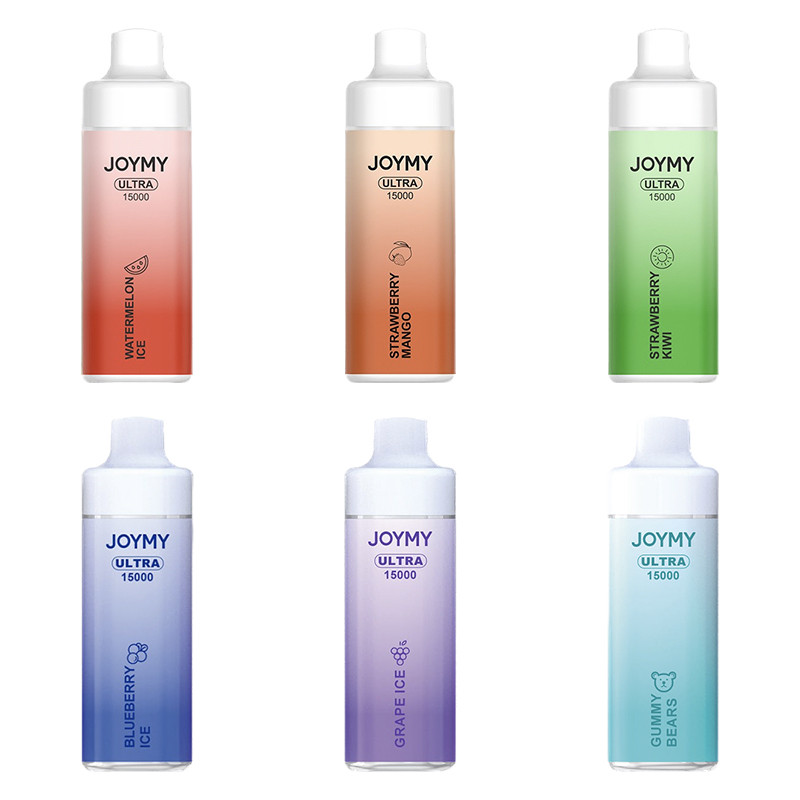 Unprecedented Puff Power:
At the heart of the JM15000 ULTRA is its impressive 15000 puffs capacity. This staggering number ensures an extended and satisfying vaping experience, making it the go-to choice for those who crave a long-lasting and convenient device. Whether you're on the go or lounging at home, the JM15000 ULTRA has the puff power to keep up with your vaping needs.
Innovative Battery Technology:
Powering this vaping marvel is a built-in 650mAh pure cobalt battery. This cutting-edge technology not only provides a reliable and consistent power source but also ensures a longer lifespan for the device. Say goodbye to constant recharging anxiety, as the JM15000 ULTRA's battery is designed to keep up with your vaping lifestyle.
Unmatched E-liquid Capacity:
The JM15000 ULTRA vape doesn't just stop at impressive puff numbers – it also boasts a generous 20ml prefilled capacity, coupled with an additional 10ml refillable space for those who love to personalize their vaping experience. This unique combination of preloaded convenience and customizable options puts the JM15000 ULTRA at the forefront of the disposable vape market.
A Flavor Wonderland:
What truly sets the JM15000 ULTRA apart is the staggering array of flavors it offers – up to 60 wonder flavors to be exact. From classic favorites to innovative blends, this disposable vape ensures that every puff is a journey into a world of pure and unparalleled flavor. The inclusion of a mesh coil further enhances the flavor delivery, ensuring that each of the 15000 puffs is a testament to the device's commitment to flavor excellence.
Conclusion:
In a market saturated with disposable vapes, the Joymy JM15000 Ultra Disposable Vape emerges as a frontrunner, earning its title as the Best Disposable Vape of 2023. With its record-breaking 15000 puffs, innovative battery technology, and a flavor profile that leaves competitors in the dust, the JM15000 ULTRA is a testament to Joymy's dedication to delivering an exceptional vaping experience. Whether you're a seasoned vaper or just starting your journey, the JM15000 ULTRA is poised to redefine your expectations of what a disposable vape can truly achieve.