VPU Technology-Geekvape Soul Kit Review
November 17, 2023
Today I would like to introduce you to a new product launched by geekvape – Geekvape Soul, slender body, cylindrical mouthpiece, a change from the duckbill design of the outside day, stand out from the many new vaping products, a square button, is the element that starts your happy factor.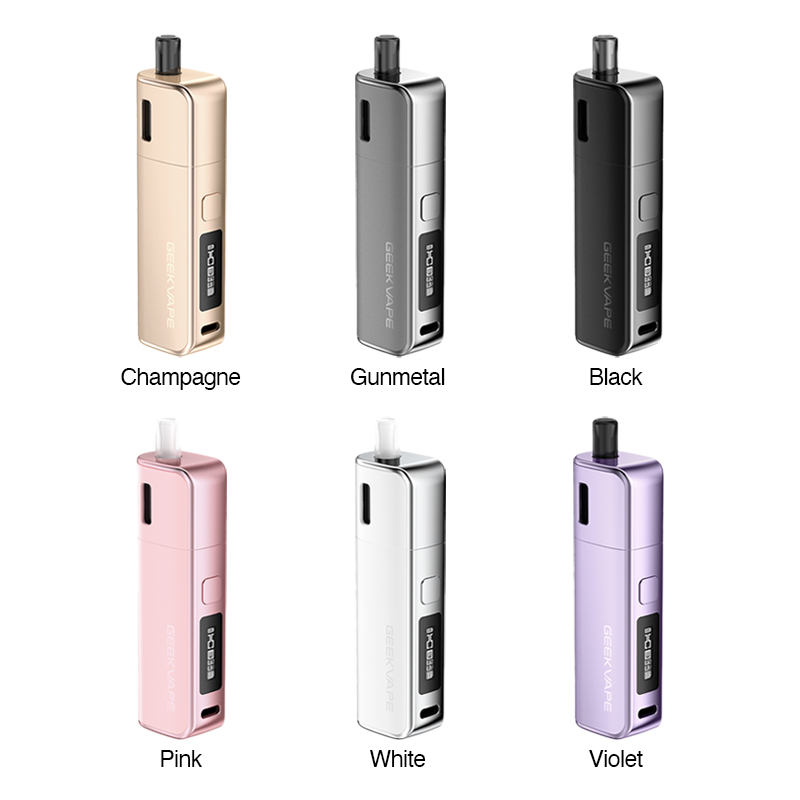 At the heart of the GeekVape Soul Pod System lies a robust built-in 1500mAh battery, capable of delivering an impressive 30W maximum power output. This powerhouse is complemented by Type-C charging, ensuring not only convenience but also long-lasting use. Vapers can enjoy extended sessions without the worry of frequent recharging, making the Soul Pod Kit a reliable companion for enthusiasts.
GeekVape has incorporated the latest VPU (Vape Processing Unit) technology into the Soul Pod Kit, elevating the vaping experience to new heights. This innovative technology promises a mellower taste, an extended usage lifespan for the device, and enhanced safety features. The result is a more satisfying and secure vaping experience for users who seek quality and reliability in their devices.
The Soul Pod Kit doesn't just focus on performance; it also offers an immersive visual experience with its 0.69-inch OLED display screen. This feature provides users with a clear and detailed view of essential information, allowing for easy navigation and customization of settings. The marriage of functionality and aesthetics makes the Soul Pod Kit a standout choice for vapers who appreciate the finer details.
GeekVape takes pride in its commitment to superior taste and precise airflow control, evident in the Soul Pod Kit's patented top airflow leak-proof design. This innovative feature not only enhances the flavor profile but also prevents messy leaks, ensuring a seamless and enjoyable vaping experience. The attention to detail in design sets the Soul Pod Kit apart from its competitors, making it a top choice for those who value both form and function.
The GeekVape Soul Pod Kit is designed to accommodate the GeekVape Soul 0.6Ω and 1.0Ω Pod Cartridges, each boasting a generous 4ml capacity. This versatility allows vapers to tailor their experience, whether they prefer sub-ohm clouds or a more restricted mouth-to-lung draw. The ease of cartridge compatibility adds to the overall appeal of the Soul Pod Kit, making it suitable for a wide range of vaping preferences.
In conclusion, the GeekVape Soul Pod Kit stands as a testament to GeekVape's commitment to innovation and user satisfaction. With its powerful performance, advanced VPU technology, immersive OLED display, top airflow leak-proof design, and versatile pod cartridges, the Soul Pod Kit offers a comprehensive vaping solution for enthusiasts. Elevate your vaping experience with the GeekVape Soul Pod Kit – where design meets functionality for an unparalleled journey into the world of vaping.