Complete Guide To VOZOL Neon 10000 Disposable Vape
November 2, 2023
Embark on an extraordinary vaping journey with the Vozol Neon 10000 Puffs, a revolutionary vaping device seamlessly blending cutting-edge technology with stunning design aesthetics to deliver an unparalleled experience. This masterpiece, recognized as the world's smallest 10K puffs disposable vape, transcends being just a device; it's a statement, an attitude, a lifestyle. Boasting a 10ml nicotine salt prefill, a 500mAh rechargeable battery, and an advanced ceramic coil, the Vozol Neon 10000 is crafted to elevate your vaping adventure with a perfect blend of convenience, performance, and style.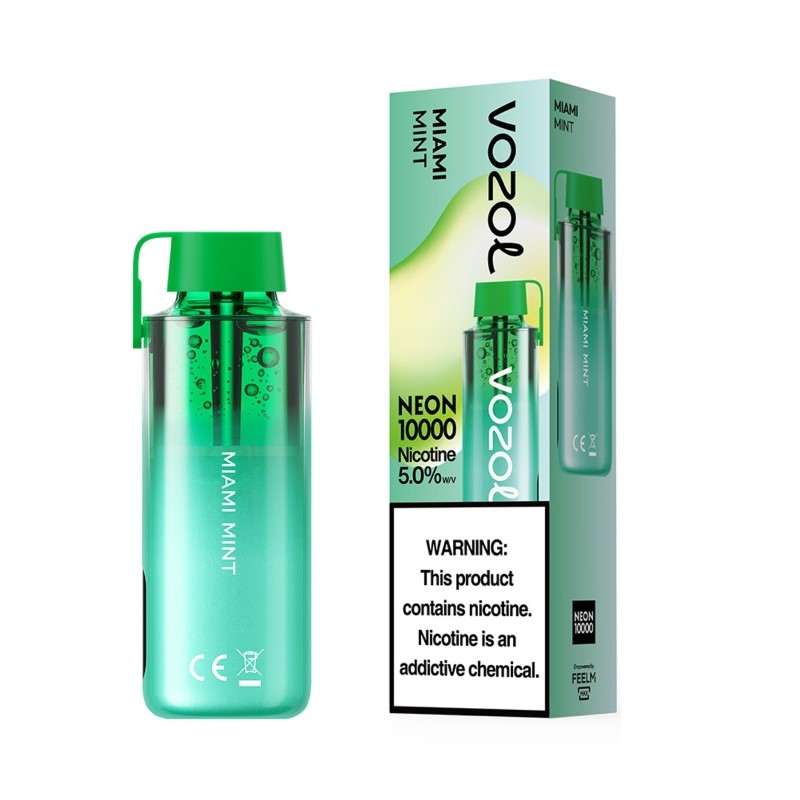 Exceptional Performance
Within the sleek frame of the Vozol Neon 10000 resides a performance powerhouse. Offering an impressive 10000 puffs, this marvel ensures a steadfast vaping companion. The robust 500mAh built-in battery, rechargeable for enduring power, guarantees uninterrupted immersive vaping sessions.
Pre-loaded with a generous 10ml of 5% concentration nicotine salt, the device delivers satisfying and robust hits, catering to cravings with precision and intensity. Fifteen carefully curated flavors, ranging from tantalizingly sweet to refreshingly minty, provide a spectrum of choices to gratify your senses and elevate your vaping experience.
Cutting-Edge Technology
The Vozol Neon 10000 embodies technological brilliance. Featuring a 5th-generation ceramic coil, the device promises an incredibly smooth and pure vaping experience. Each puff becomes a luxurious voyage of flavors and sensations. The innovative maze-structure design enhances anti-leakage stability by an impressive 82%, ensuring a seamless, uninterrupted, and exceptionally satisfying vaping experience.
Unrivaled Convenience
Meticulously designed for user convenience, the Vozol Neon 10000 includes a visible liquid tank for effortless monitoring of e-liquid levels. Stay in control and never be caught off-guard. The thoughtful addition of a battery indicator enhances the user experience by providing real-time information on battery status, ensuring an uninterrupted and hassle-free vaping adventure.
Striking Design Aesthetics
The Vozol Neon 10000 isn't just a vaping device; it's a style icon. Its visually striking gradient appearance goes beyond powerful performance and innovative features. It's about making a statement, standing out, and embracing a style as unique and extraordinary as the vaping experience it offers at vapes stores online.