Horizon Binaries SV15000 Disposable Vape Review
October 20, 2023
In the ever-evolving landscape of vaping technology, the Horizon Binaries SV15000 Disposable Vape emerges as a true game-changer, offering an unparalleled and user-friendly experience. With a colossal 15,000 puff capacity, this disposable vape sets a new standard for longevity and convenience in the vaping world.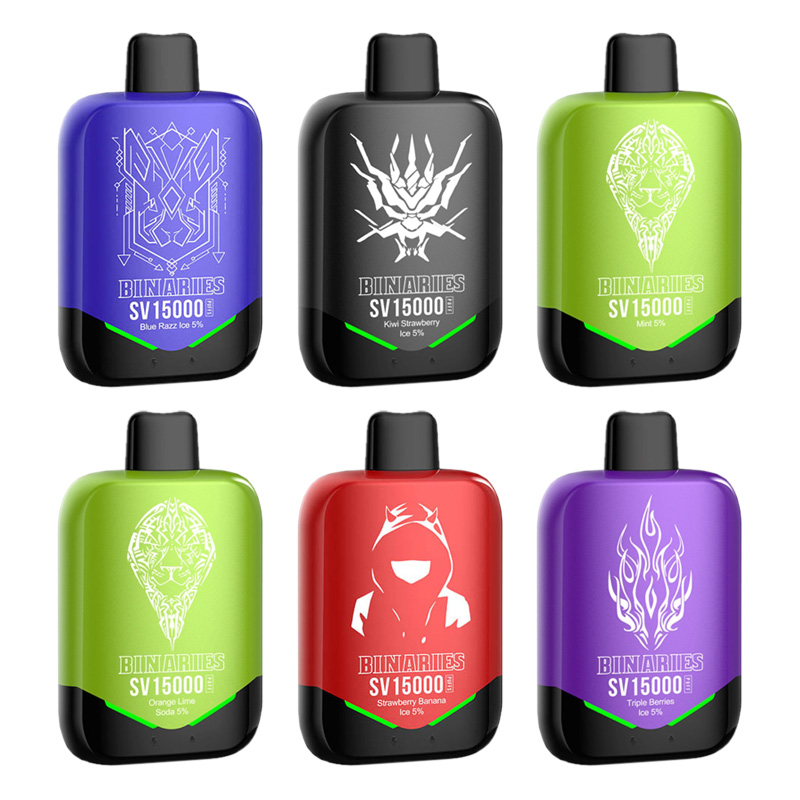 Unique LED Indicator Design:
One of the standout features of the Binaries SV15000 cheap disposable vapes online is its innovative LED indicator design, meticulously crafted to monitor the consumption of e-juice and battery power. This real-time tracking system provides users with precise information, eliminating the guesswork associated with traditional disposable vapes.
Advanced Alternating Dual Mesh Coils:
Crafted with precision, the Binaries SV15000 vape incorporates Alternating Dual Mesh Coils with a resistance of 1.0ohm. This cutting-edge construction ensures dynamic operation, effectively minimizing wastage on the atomizer core. The result is a seamlessly smooth vaping experience with reduced damage to the core components, setting it apart from the competition.
Customizable Airflow for Personalized Experience:
Tailoring your vaping experience has never been easier. The Binaries SV15000 features an adjustable airflow system at the base, providing users with the flexibility to personalize their draw. Whether you prefer a tighter or airier inhale, this vape caters to your individual preferences, enhancing the overall satisfaction of your vaping journey.
High-Capacity 600mAh Internal Battery:
Powering the Binaries SV15000 is a high-capacity 600mAh internal battery, ensuring prolonged usage without compromising performance. The quick recharge capability via a Type-C cable adds an extra layer of convenience, allowing users to spend more time enjoying their favorite flavors and less time waiting for their device to power up.
Diverse Flavor Selection:
Variety is the spice of life, and the Binaries SV15000 understands this sentiment. With a curated selection of 10 popular flavors, users have the opportunity to explore and find their ultimate vaping indulgence. From classic options to unique blends, this disposable vape caters to a wide range of flavor preferences.
In conclusion, the Horizon Binaries SV15000 Disposable Vape stands as a testament to the continuous innovation within the vaping industry. Its exceptional features, from the LED indicator to the advanced coil technology, create an unmatched vaping experience. For those seeking a convenient, enjoyable, and long-lasting disposable vape, the Binaries SV15000 is undoubtedly a top-tier choice. Elevate your vaping journey with the pinnacle of vaping technology at vapesourcing.