VOOPOO Drag X and Vmate Pod are limited edition Voopoo gift set designed to thank VOOPOO supporters. The Drag X kit is powered by a single 18650 battery with an adjustable power of 5-80W. It has a large electronic juice capacity of 2 ml and has a universal PnP atomizer platform.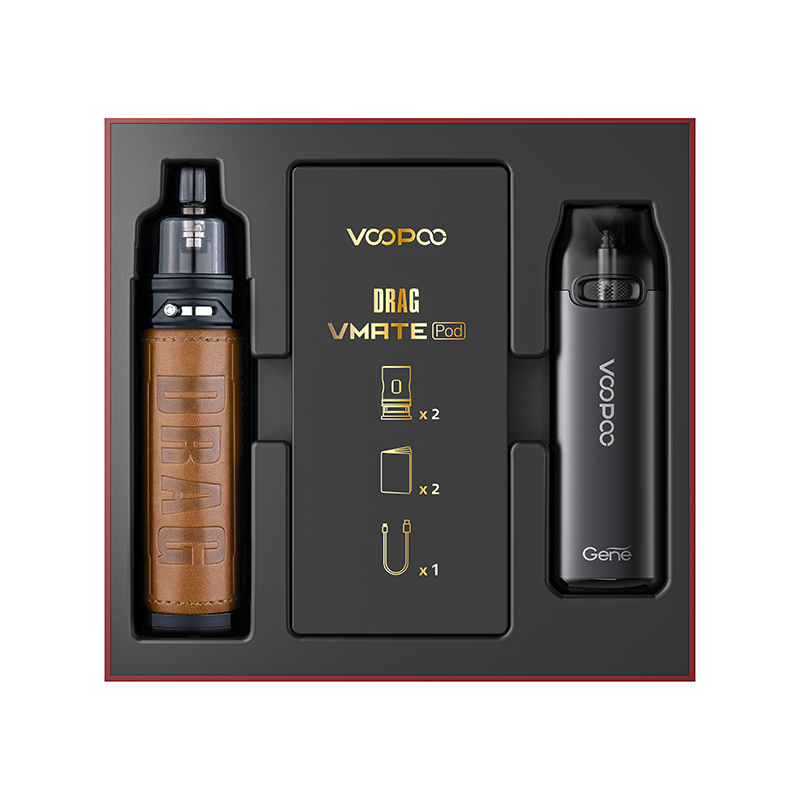 VOOPOO Vmate Pod Kit
Flavorful, easy-to-use and low-cost starter device
0.7ohm atomization increases the heating area
2ml Vmate pod, no drop of condensate escapes
Independent and one-way condensate space
900mAh large built-in battery capacity
Type-C 5V/1A fast charging
Drag X is designed with an innovative infinite airflow system that can support any size of airway adjustment. As for the Vmate Pod kit. It is a delicious and low-cost starter device, and is equipped with 2ml electronic juice, powered by a 900mAh built-in battery.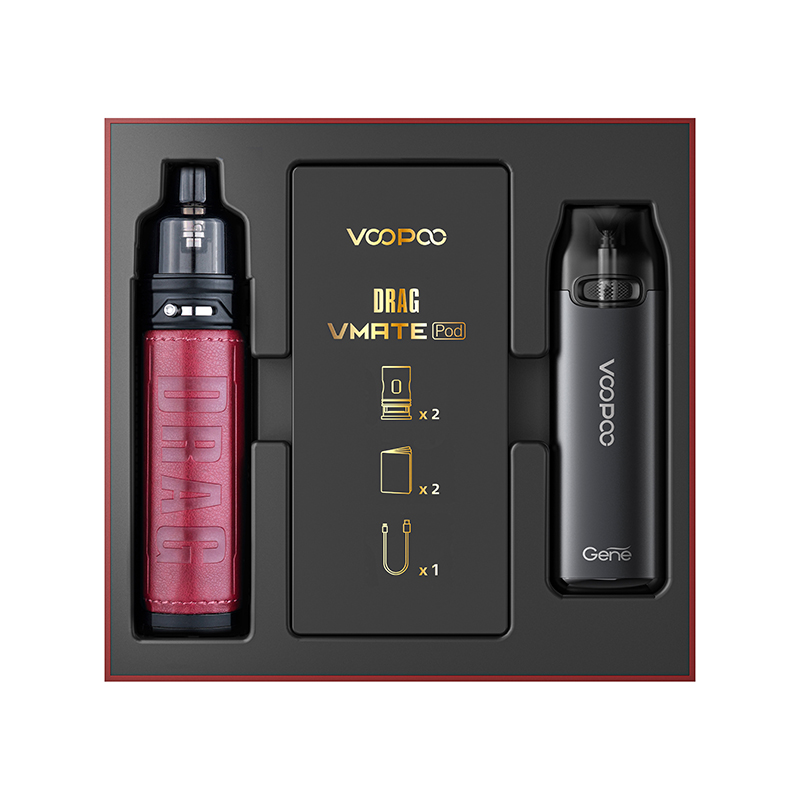 In addition, Vmate Pod voopoo drag x cartridge adopts 0.7ohm mesh, which increases the heating area by more than 3 times and can present a rich flavor. Vmate Pod also has an independent one-way condensation space.
The Vmate Pod Kit has an excellent flavor experience, and the easy-to-use and lightweight design is suitable for vapers of all experience levels.
Related kits you may prefer:
voopoo drag 3 kit in stock
drag 3 mod in stock