Smoant Ladon Box Mod review – Advanced AI smart ANT-chip & buck boost chip
March 28, 2020
Here are cheap deals to buy the Smoant Ladon Box Mod or Smoant Ladon RBA Kit with Ladon Tank. The mod features dual 18650 batteries, 225 watts of power, temperature control with TCR, type-C USB charging and a plethora of safety features. Meanwhile, the Ladon Tank in the kit has mesh coils, an RBA head, a 6mL juice capacity, bottom adjustable airflow control, and convenient refills.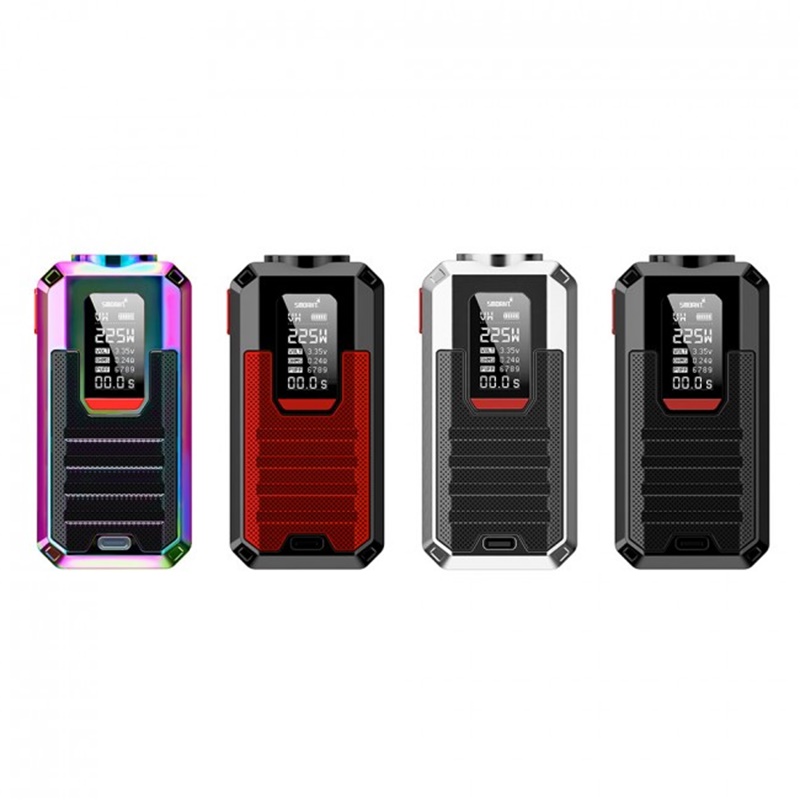 Box Mod
The Ladon Box Mod features dimensions of 36.9mm x 891.5mm to be compact, portable and easy to take with you. The chassis is made of zinc alloy, SUS304 and PMMA and there are leather accents that are fingerprint resistant and will stand the test of time. The color options are rainbow, stainless steel, black and red.
Battery
The device uses two 18650 batteries and has a maximum output of 225 watts while supporting temperature control modes with the majority of heating elements and TCR mode. The Ladon Mod's adopts USB type-C fast charging that operates at a 5V/2A. This is in part due to the advanced AI ANT chipset that also permist buck-boost when fired.
Display
On the front of the mod, there is a display screen that indicates comprehensive vape data such as puff time, current atomizer resistance, current mode, and battery charge level. Finally, several safety features include low voltage protection, over-current protection, overheat protection and overtime protection.
Tank
If you opt to purchase the Smoant vape Ladon AIO 2in1 Box Mod Kit, you will also receive the Ladon AIO Tank. This atomizer's measurements come in at 28mm x 58.4mm and has a stainless steel body with heat-resistant quartz glass. The tank's finishes are either rainbow, stainless steel or black and match the mod.
Summary
Two mesh coil options, both of which are made with 100% tea tree fiber for health, are sure to produce tasty flavor and heat up fast. The first is the 0.16ohm mesh coil that has a mid-wattage range of 65 to 80 watts and the other is a 0.15ohm dual mesh coil that works with slightly higher power from 70 to 80 watts. Plus, there is an RBA head for DIY fun.
Other vape kit you may be interested:
novo vape release date