Is It More Cost-effective Than Ohm AIO? Ohm Vape MP60 Kit 1300mAh
January 19, 2020
This time we'll be covering the MP60 by Ohm Vape. It is very simple in appearance and only available in one color option, but that doesn't make it a mediocre mod pod kit. You can get it from vape online shops if you like. Ok, let's dive in for more details.
Ohm Vape MP60 Kit presents a flat form factor overall. Powered by a built-in 1300mAh battery, it is driven by a brand new chipset that allows output from 5-60W and a myriad of safety protections. The whole device is activated via a fire button on the control face, below it is a display screen with vertical vape data. To navigate the menu, there are 2 adjustment buttons near the bottom. Charging is performed via a micro USB port on the bottom of the device, a full charge only takes around 2 hours, not too long.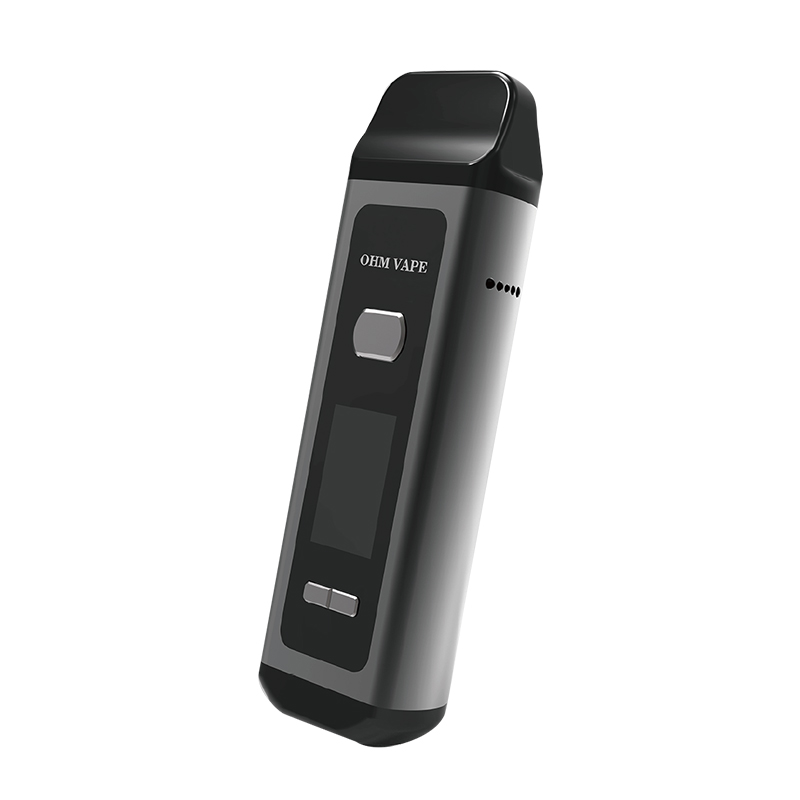 As for the pods, there are two types included in the kit. Both of them can store up to 3.7ml and are refilled via a side filling port. The difference is the coils they use, one pod is prefilled with an MP Mesh 0.4ohm coil and the other is prefilled with a 0.6ohm coil. Obviously, these pods are designed to meet different vaping needs. At last, there seem to be no airflow adjustment components on MP60 Kit, but you can control the airflow by covering the air inlets on the with your fingers, not too bad. Just give it a shot!
You may also like:
rpm80 smok near me
gearvita.id
Parameters as below
Size: 109.5mm * 33mm * 18mm
Battery: Built-in 1300mAh
Weight: 76.5g
E-liquid capacity(Empty Pod): 3.7ml
Output Mode: Watt
Output wattage: 5W-60W
Output voltage: 0.5V-4.1V
Input voltage: 3.2V-4.2V
Charging Current: 600mAh(Max)
Charging Voltage: 5V
Overcharge Voltage: 4.3V
Over-discharge Voltage: 2.4V
Standby Current: <50uA
Firing Time: 0.001S
Resistance Range: 0.4ohm-3.0ohm
Related blog: What Are The Advantages Of Lost Vape Prana Kit?