What Are The Advantages Of Lost Vape Prana Kit?
January 13, 2020
The past 2019 is no doubt a year for mod pod kit, and I think this trend will continue in 2020. Today let's check out the Prana Kit by Lost Vape, also the first device by them in 2020. You can get one from vape online stores if you like it.
Lost Vape Prana Pod Kit looks stunning with a mix of polished acrylic and textured leather. It gains power from a built-in 500mAh Li-Po battery and allows three levels of output, including 9W, 10W, and 12W. To activate the device, all you do is simply inhale on the mouthpiece. Output adjustments are performed by a rounded button on the side of the device, and charging is done via a micro USB port on the bottom. Below the output adjustment button, there is a three-color LED indicator light to show the battery level. At last, Prana also comes with short-circuit protection, temperature protection, low/high resistance protection, and weak battery protection for safer vaping.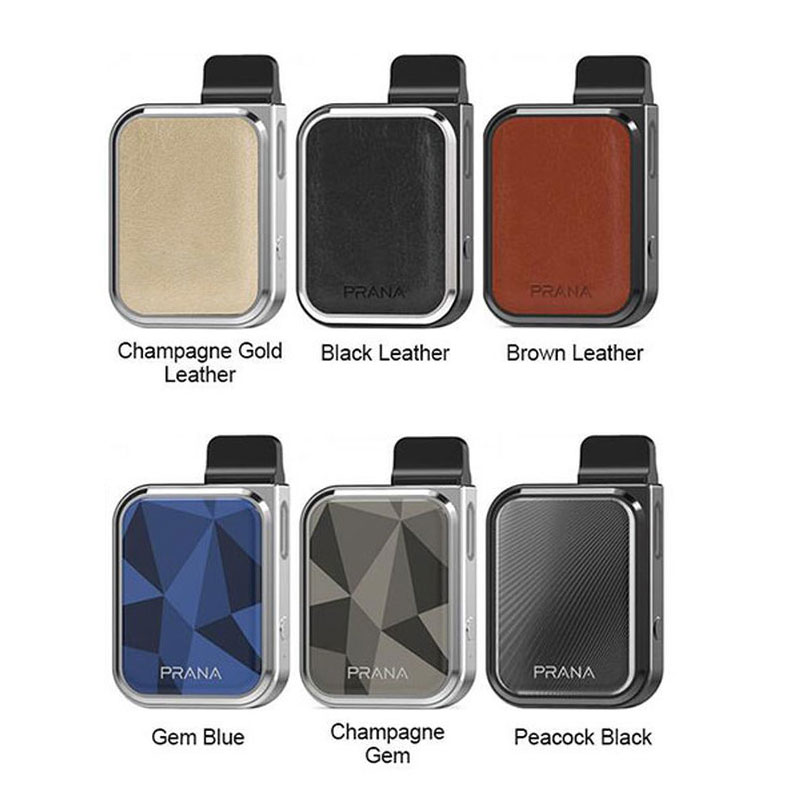 Moving on to the pod, you can get two from the kit. They are refillable via a side filling port and have a maximum capacity of 1ml. It's easy to check the juice level in the pod without pulling it out as there is a transparent view window on the side of the device. Inside the pod is an integrated 1.2ohm coil head, it is obviously prepared for e-juices with moderate or high nicotine content. Overall, you might as well give the Prana a shot if you are a high nicotine lover and looking for a reliable MTL device.
You may also like: grimm kit near me
Parameters as below
Dimension: 66.8mm x 41.4mm x 14.2mm
Material: Zinc Alloy+Acrylic+Leather
Weight: 70g
Battery Type: 500mAh Li-Po battery
Wattage: Max 12W output (Full-power outputs)
Pod Capacity: 1.0ml
Resistance: 1.2ohm
Filling: Side filling
Charging Port: Micro USB port
Connection: Magnetic Pod Connection
Related blog: A True Alternative To Cigarettes | Posh Disposable Pod Vape Devicce