The EU Edition To Stick Prince Baby-SMOK Stick P22 Kit 2000mAh
December 11, 2019
Maybe you have used Stick Prince Baby Kit by SMOK before. But have you ever heard about the Stick P22 Kit? This time I'm gonna make a detailed introduction to it. Here is a smok coupon code if you'd like to get one at a better price.
SMOK Stick P22 Kit is the EU edition to Stick Prince Baby Kit. They use the same mods but with different tank capacity. Powering the Stick P22 is a built-in 2000mAh, it can provide a decent power output and a long vaping time. The whole device is operated via a pentagonal fire button, charging is done via a micro USB port on the opposite side of the button. Moreover, there is an LED indicator light surrounding the fire button, it will flash 15 times when the voltage is lower than 3.3V. For safety, the Stick P22 also comes with a range of safety features such as low voltage protection, 8S cut-off, short circuit protection, etc.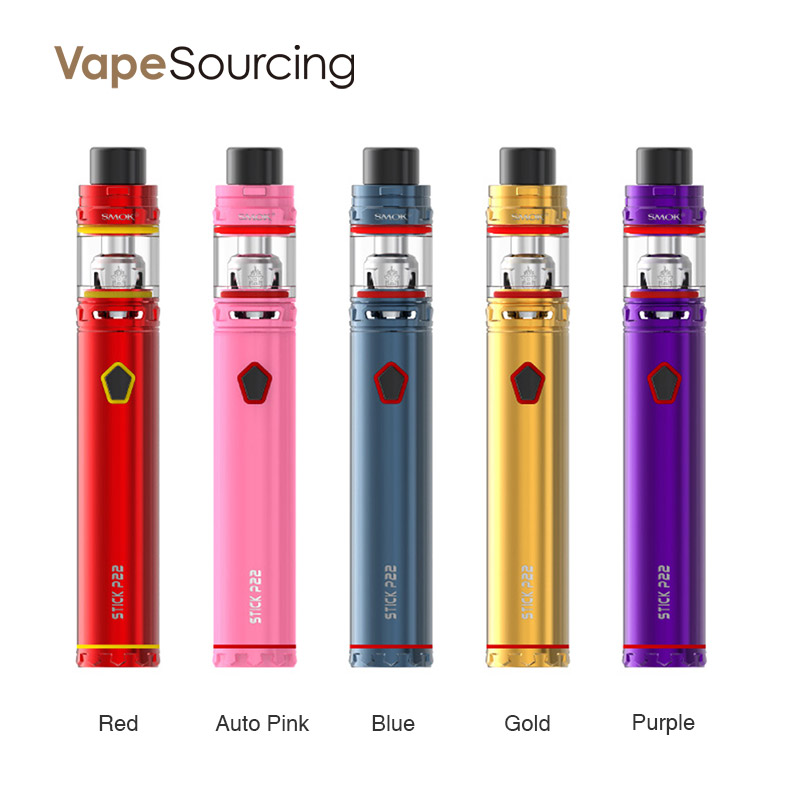 Paired with the mod is the TFV12 Baby P-Tank. It can hold up to 2ml of your favorite e-juice and is refillable via an easy top filling structure. On the top cap, there is also a childproof lock to prevent children from misuse. Evaporators included with purchase are a pre-installed 0.15Ω V8 Baby-Mesh Coil and an extra 0.25Ω V8 Baby-M2 Coil, different coils bring you different experiences. At last, the airflow is adjustable, with the AFC system on the base of the trank, it's effortless to tailor the airflow to your preference. The whole kit only sells for $13.90 now, just buy yourself one.
You may also like: stick prince near me
Parameters as below
Mod
Size: 22 * 83mm
Battery: Built-in 2000mAh
Tank
Size: 23 * 53.7mm
Tank Capacity: 2ml
Airflow Adjustable: Bottom
Fill Liquid: Top
Related blog: Exquisite Craftsmanship & Ingenious Details-Uwell Crown Kit 1250mAh