A Combination Of AI And Portability | VOOPOO VINCI X Kit 70W
November 11, 2019
Do you like the VINCI series by VOOPOO? Are you looking for vape pod kits powered by removable batteries? Why not take a look at the VINCI X? It is exactly what you need!
VOOPOO VINCI X Mod Pod Kit is the latest member in the popular VINCI range. Powered by a single 18650 battery and driven by the new-generation GENE.AI chip, it has a wide power range from 5-70W and can automatically match the power depending on the coil resistance, to a large extent avoiding coils besing burned out. Moreover, the GENE.AI chip will record your vaping habits through a puff curve, it displays your accumulative puffs in realtime on the screen and keeps those records for two weeks. For safety, VINCI X is armed with a myriad of safety features including overtime protection, short-circuit protection, overcharge protection, max power protection, output over-current protection, over-discharge protection, over-temperature protection, and battery reverse protection.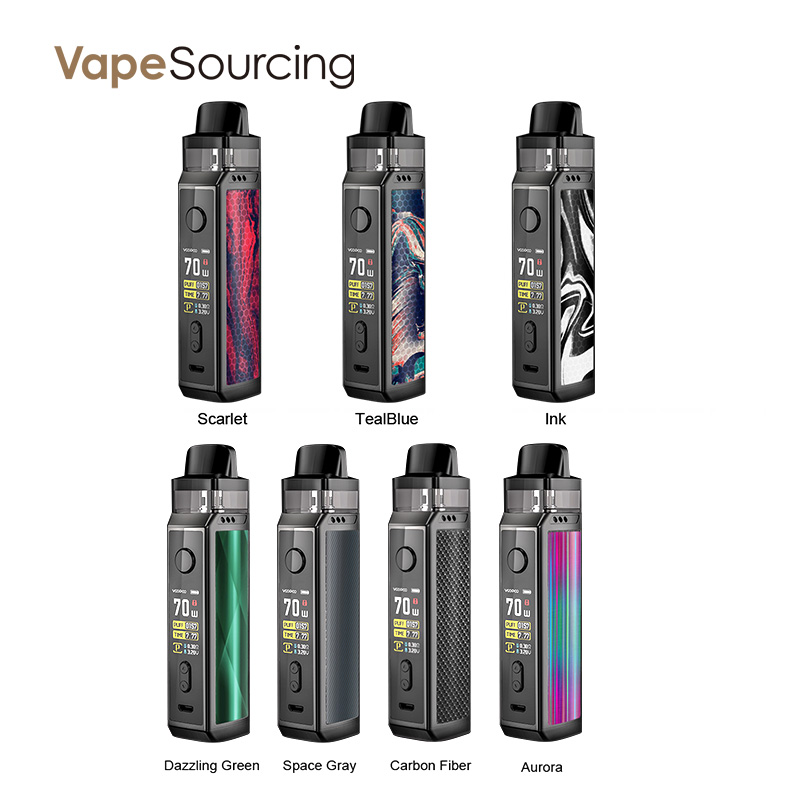 As for the pod, it has a capacity of 5.5ml and is refillable via a side filling port. Heating elements included in the box for VINCI X are a 0.3ohm PnP-VM1 mesh coil and a 0.6ohm PnP-VM4 coil, both of them can be replaced effortlessly thanks to the "PnP" design. Besides, the pod is also widely compatible with all the other PnP coils by VOOPOO. Lastly, there are two airflow options to choose from, simply rotate the pod 180° will allow you to switch between them. Anyway, the VINCI X is worth a shot.
You may also like: RPM40 Prism Blue
Parameters as below
Mod
Material: Zinc Alloy
Size: 117 * 29.5 * 25.3mm
Battery Capacity: Single 18650
Output Power: 5-70W
Output Voltage: 3.2-4.2V
Resistance: 0.1~3.0ohm
Pod
Material: PCTG
Capacity: 5.5ml
Resistance: 0.3ohm (PnP-VM1); 0.6ohm (PnP-VM4)
Related blog: Classic Comeback: Desire Mad Kit With Brand New Bulldog Mesh Tank