As a flavor chaser, I often get frustrated that I don't have a reliable RDA when vaping with a decent squonk mod. However, the Artha V2 RDA I recently found has helped me a lot. So I'm gonna share it in the following, just get one from vapesourcing online store if you like it.
Advken Artha V2 RDA comes paired with a low profile wide-bore 810 resin drip tip and 810 PEI Drip Tip. At first glance, you may be attracted by the intricate maze-like inscription on the chamber. Constructed from durable food-grade 304 superior stainless steel, it's safe and durable for long term use. Inside the chamber, there is an updated build deck with quad posts, paving the way for some serious dual coil potential with monster designs and exotic coil builds.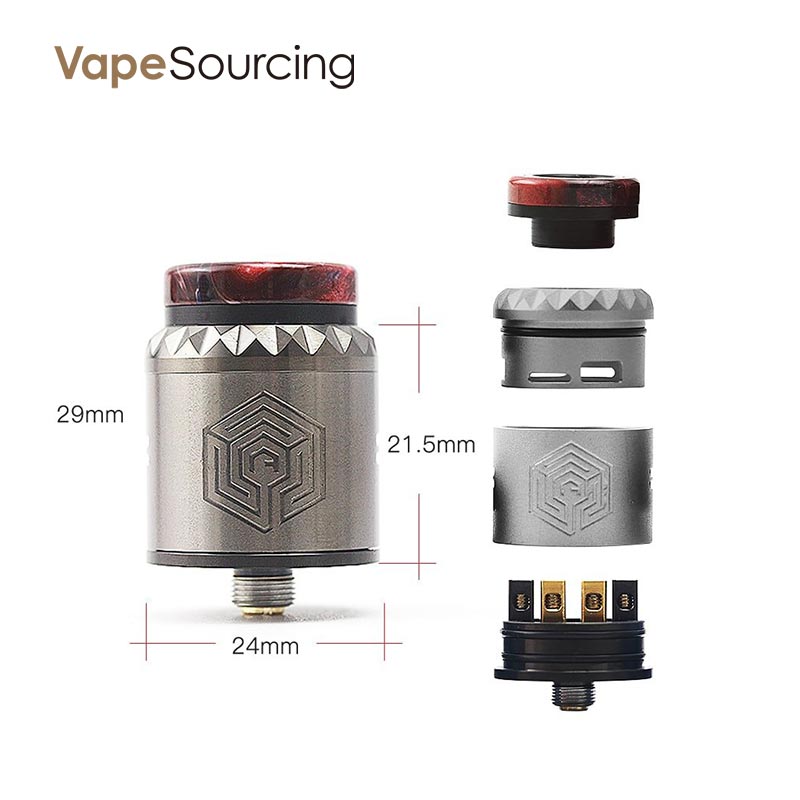 Also, it can simplify coil building for beginners looking for a dual coil configuration. At last, the top cap features raised diamond knurling for a better twist feeling in adjusting amongst the 3-setting airflow system. Thanks to the 3-setting mid-airflow control, you can always find your own airflow style. All in all, the Artha V2 is a must-have if you are a flavor chaser or squonking lover.
You may also like: voopoo vinci kit near me
Parameters as below
Material: Stainless Steel & Aluminum & PEI & PC
Size: 24mm(Diameter) x 29mm
Airflow control: Mid-airflow control
Build Deck: Quadruple post deck
Coil Building: Dual coil building
Con tact Pin: gold-plated contact pin
Drip Tip: 810 drip tip
Thread: 510
Related blog: Best Smoant Battlestar Baby Replacement Coil and Pod Cartridge